Programs offerred at FMA
See information below to learn more about our different programs.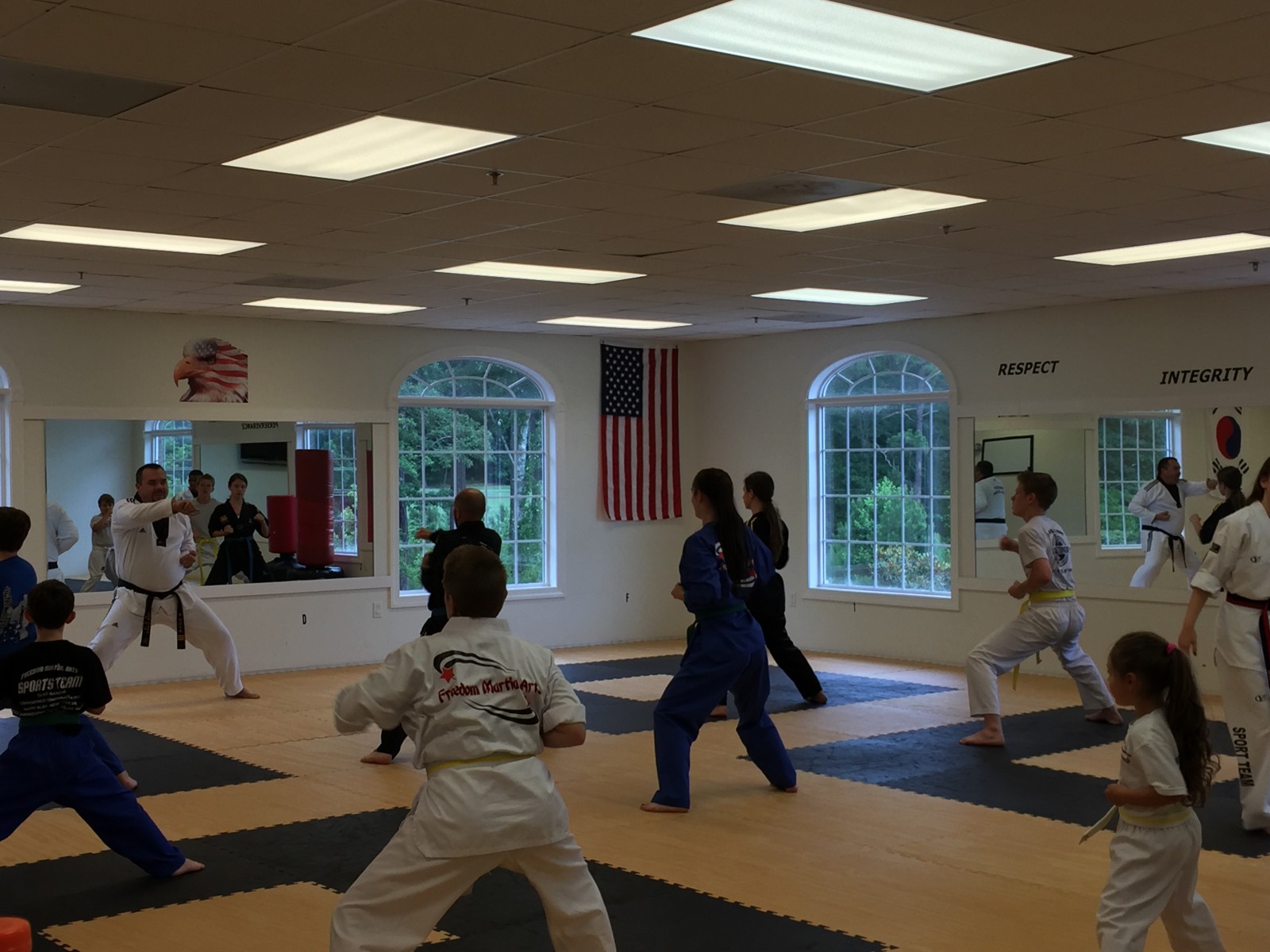 Traditional Taekwondo
Students ages 5 to 99 (or older) will be able to take their belt level classes, 2 days per week at a flat rate for the duration of the membership. Once the student reaches their yellow belt or 8 th Gup, they will be eligible to participate in the sparring classes, Board Breaking classes and begin their first Poom Se or Form 1. Students may upgrade their membership at anytime to either the BBC or LC programs. Families are encouraged to partake in classes together. Therefore, we offer family discounts on all of our traditional Taekwondo programs. Military and Service Member Discounts Apply.

Black Belt Club/BBC
Students enrolled in this program will be able to enjoy the benefits of their own BBC members only classes offered two days per week in addition to the unlimited belt level classes offered Monday –Friday. They will be able to attend Leadership Club members only class as well and be able to advance in the ranks that the Leadership program offers its members. Black Belt Club membership includes sparring class offered one day per week. Team classes are included in this program so that students do not pay an extra tuition cost for joining the competitive team. Discounts on Breaking classes Camps and other discounts also apply to these members. Black Belt Club members have a flat rate of tuition that is locked in and does not go up for the duration of its membership. BBC classes are typically small in terms of its members per class which allows more one on one instruction. This program will focus in depth on the students belt curriculum which allows the BBC member to typically progress faster through the belt ranking system on their way to earning their black belt. Students do not have to be a Black Belt to attend. Family, Military and Service Member Discounts Apply!

Masters Club
Students entering into the Master Club will be able to attend this program as a black belt and will be able to attend unlimited classes including sparring, BBC and LC classes at no additional charge. They are also able to attend the Members Only Masters Club classes to work on earning their next degree in black belt. There are nine levels of degrees of a black belt. We will work on the student's specific degree starting with Nunchukahs at 1 st degree and then move on to sword training etc. Masters Club classes are for those students that have earned their black belt and are ready to continue their journey to the next level. Masters Club student's will have a flat rate of tuition which will also include team tuition should they be a team member.